The Boudoir Experience
---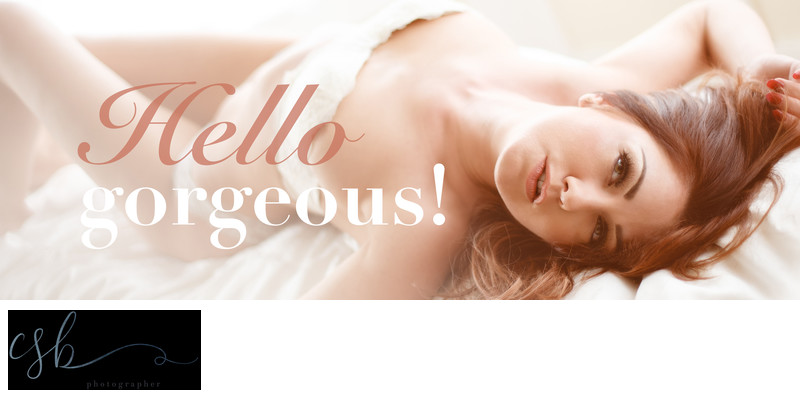 ---
With a decade of experience within the fashion and beauty industry, we know that we create the most stylish, captivating and sophisticated Boudoir & Beauty images in the UK.
In our private studio we have created a beautifully relaxed and intimate atmosphere in which you can feel safe and confident and enjoy this unique experience in an all female environment.
We believe every woman deserves to look and feel fabulous, younger, older, curvier or slimmer it truly doesn't matter as all of that is just a state of mind. We should all get the chance to celebrate and embrace and accept the beauty we are blessed with today.
Our photo sessions are transformational, you will get to see yourself in a way you you have never seen before and we know you will love it!
We love to show our clients their true beauty and explore their full potential and ultimately have the opportunity to let them see themselves the way others do.
So whether you are looking for a set of amzing images as a gift for your love or if you want to treat yourself to a pamper session to remember, we cant wait to meet you and create a truly unique set of sensational images you with love forever!
"Every woman deserves to look and feel fabulous"

---
FAQ's

How does my photo shoot session work?
When you arrive at the studio, we will sit down, have a coffee and a chat so we can find out exactly what you are looking for and create a little action plan for your shoot.

Our make-up artist will then have a full consultation regarding hair and make-up and then get you into the chair!

We will start out with a simple set up to let you relax and used to having your photo taken, feel free to bring any music you like and even a friend for support.
I'm really nervous about the shoot, is that ok?
Everyone that walks into the studio will feel nervous to some extent, I promise that it's entirely normal. The studio is small and homely feeling, its an entirely female environment and we put on your favourite music and hand you your favourite drink so please don't worry too much!
Just come along and I promise within half and hour you will feel relaxed and will enjoy the whole process. You are also welcome to bring along a friend or family member if you wish ( as long as they don't make you feel more nervous or self-conscious of course!)


What is the difference between Beauty shoot and a Boudoir Shoot?
A Beauty Shoot is something we offer to those who do not wish to reveal too much but would still like a set of beautiful, luxurious images with a twist of glamour thrown in.

We suggest you bring a selection of clothes that make you feel amazing and feminine, perhaps a favourite causal look and a few glamorous evening looks.

We then give you a full make-over and create a set of stunning and unique images that are just all about you.


Will you help with posing?
We will work through different poses in various lighting set ups, I will talk you through everything and even show you the poses, believe me...this will certainly give you a laugh!


What do I have to bring?
At the time of booking I will send you some ideas on what to bring with you.

We have a range of props and outfits at the studio that you are welcome to use, but we suggest you bring a set of nice black lingerie and a set of white as well as any favourite lingerie and teddy suits you may have.

Please also bring a set of black high heels if you have them and any accessories such as stockings etc.... Sometimes shopping for the lingerie for a shoot is as much fun as the actual shoot!

What type of Boudoir photography do you do?
Our style is very sensual, feminine and sophisticated with a hint of flirt....... think "Vanity Fair Boudoir"
The studio is predominately a natural light studio, although I may shake things up a bit by adding in some studio lighting to give plenty of variety.

It is up to you in terms of how much of your body you are comfortable to show, some like to be covered up allowing just a little flirtatious peek and some are willing to show a little more, its totally up to you, it's your shoot and we go at your pace.


Will anyone else see my images?
We never make your personal images public without asking your permission first.

Sometimes we might see an image that we would just love to show on the website in order to show other clients the type of image we can achieve, but we would always ask first and there would be no obligation to say yes.

Boudoir is a very private and personal thing so we totally understand.


How do I book a session?
First get in touch to discuss your shoot requirements here

Boudoir sessions generally take place on a weekday and some Sundays. We are a low volume studio which means we only generally photograph one session per day unless we get two friends booking a shoot together.

A morning session is best to take advantage of the natural light aspect of the studio.

At time of booking the full session fee (£75) will be taken to confirm your booking along with a completed booking form which will be emailed to you.

You will be invited to a private view and order session a few weeks after your shoot where you view your images and we can discuss options for purchase.


What if I need to cancel?
The session fee is to secure the time and date and once I have booked you in we will be turning down other clients. Of course life throws things at us unexpectedly so we will try and be flexible and re-arrange your session and transfer the session fee. But we will not be able to refund if you do not re-book.


Where is the Studio?
Our studio is based just outside of London in Camberley, Surrey. When you book you will be sent a photo shoot information package and all information will be in there.

We are just off junction 4 of the M3 and have many local train stations which we can arrange for you to be collected from and dropped back to if required.



---
Images Copyright 2018 | Surrey Portrait & Boudoir Photographer | Chantal Storrs-Barbor Photography
6 Barossa Road, Camberley, Surrey, GU15 4JE Tel: 07552 129418 e: info@chantalstorrsbarbor.com web: www.chantalstorrsbarbor.com
Surrey's Premier Boudoir Photography Studio