---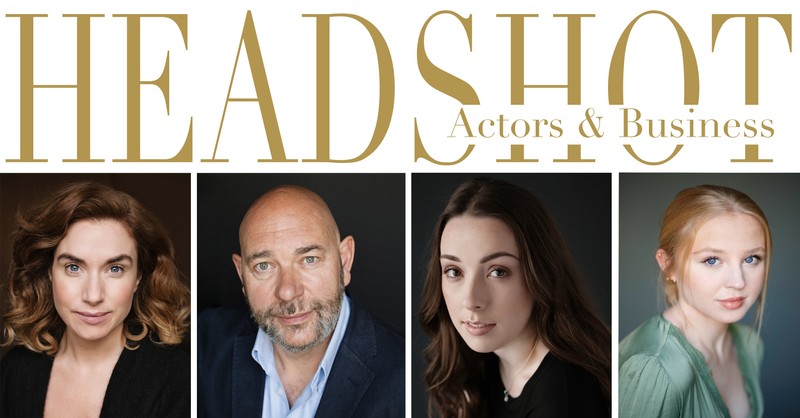 ---
Headshot Photographer in Surrey
Camberley Headshot Photography
Headshot photography is an integral element for small businesses and actors to build their professional brand. Perhaps you are an entrepreneur looking to establish your online presence or an actor in search of casting opportunities, a high-quality headshot can make all the difference.
Chantal offers a range of headshot photography options to suit your business and budget.
Your headshot can be used across a variety of marketing materials, whether it's for your website, social media profiles, leaflets & brochures. Consistent use of your headshot across these platforms can help establish your brand identity and can increase your visibility.
When you come into the studio we can look at your clothing options before we start, we will work out which backdrop and look/feel will work best for you and your brand. We usually start with natural light images before moving on to studio lighting to ensure you have variation in your final gallery.
After the session, you will be sent a gallery within a week of your session. You can then choose the images you like the best. We try to keep your images on your private gallery for a year.
Actors & Business Headshot Session
£59 per session Includes:
Private gallery view and purchase £15 per high res image
Group sessions available for small -medium business and theatre schools and theatre companies, please contact me for a tailored quote
Get in touch to discuss your requirements: t. 07552 129418


Personal Branding Session
£395

Includes:

2hr Photo Shoot

Studio or on location of your choice with 10 miles of Camberley.

Unlimited outfit changes

20 Digital Images

*option to purchase further digitals at £25 per image
Personal branding images showcase a person's personality, values, and unique qualities in a comprehensive way. They may include full-body shots, action shots, and candid moments, and are often used for marketing and promotional purposes. While headshots are more focused on the individual's appearance, personal branding images aim to tell a story and create a connection with the audience.

Personal Branding & Content Building Session
£895

Includes:

4-6hrs coverage

Hair & Make Up

Studio and or on location of your choice with 25 miles of Camberley.

A mixture of posed and photo journalistic style in a variety of locations, building you a quality bank of visual content.

Unlimited outfit changes

100 Digital Images

*option to purchase further digitals at £25 per image
For more information about these types of session, 07552 129418 to discuss your needs.
---
Images Copyright 2023 | Surrey Fashion & Portrait Photographer | Chantal Storrs-Barbor Photography